You are here: Home : Products : Door Openers : Hormann Promatic with Side Hinge Converter Example
Example of installed Hormann Promatic with Side Hinge Converter
The Hormann Promatic (with Short boom) is shown here using a side hinge converter to automate a pair of side hinge garage doors. Please note that the Promatic and Side Hinge Converter are purchased separately.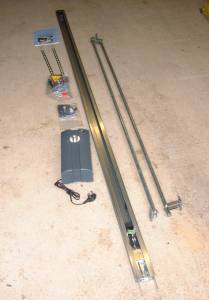 The kit laid out: Promatic equipment on the left, Side hinge converter on right.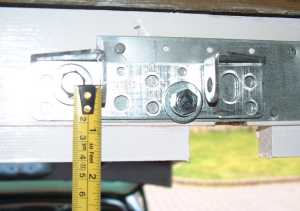 Fitting the header bracket for the boom within 40mm of the underside of the timber frame.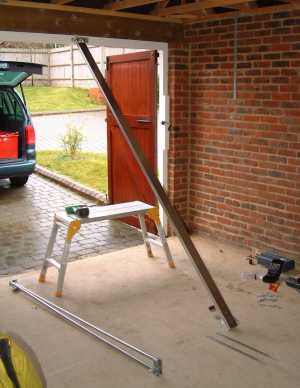 End of boom fitted to header bracket.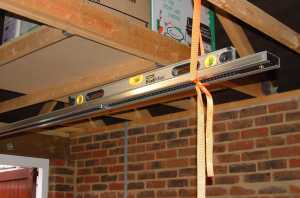 Boom temporarily hung from rafters - use a level to make sure it is horizontal.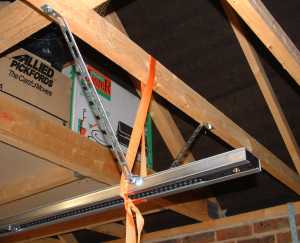 Fit boom mounting brackets to ceiling - adjustable to suit a variety of heights, etc.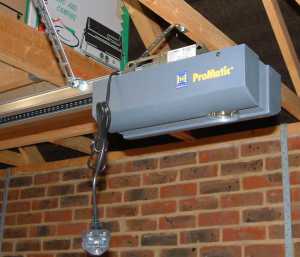 Fit the motor head.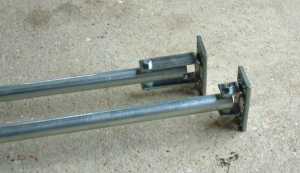 The Side Hinge Converter Bars - one end of each leaf. Note the larger bracket is sprung and should be fitted to the leaf that closed first (reverseable).

Side hinge door converter bars fitted to carriage in boom and supported temporarily.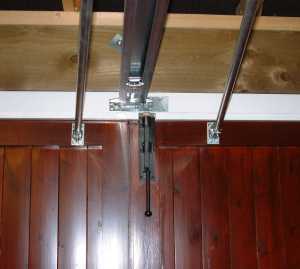 Side hinge door converter bars fitted to each door leaf. Note that the position of these points relative to the end of the leaf determines the angle of opening, i.e. one door could be set to stop at 90° (say up to a wall), whilst the other can be set to open to 110° to allow extra clearance to swing the car around from a curve in the drive.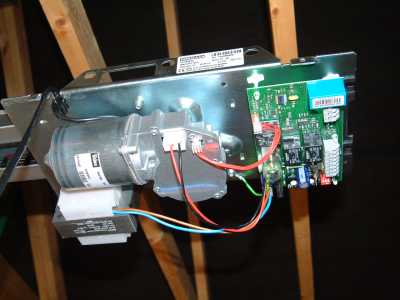 Reversing the motor contact to ensure that the electric opener opens the door again if an object gets in the way.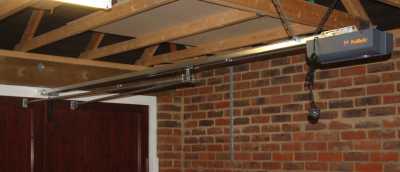 Job done doors closed!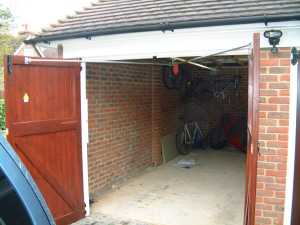 Job done! Doors open.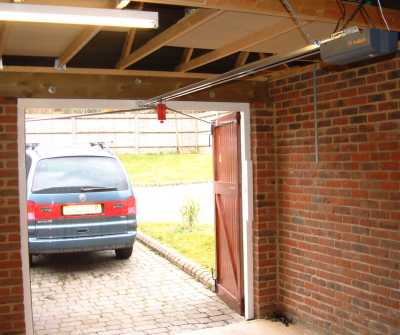 Job done! Doors open.