You are here: Home : Products : Door Openers : Hormann Promatic and Supramatic Example
Example of installed Hormann Promatic and Supramatic E & P
The Hormann Supamatic E electric opener is shown on these pages, however the Promatic and Supramatic P are mounted in exactly the same way. Please note that the cover of the Supramatic shown here is now different.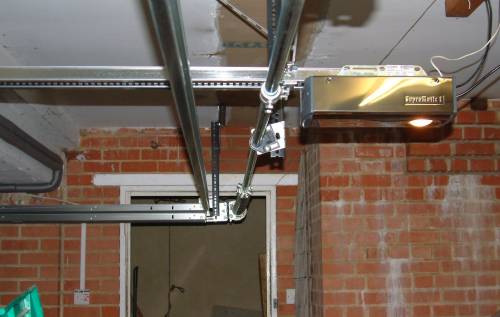 Sup E fitted to Hormann Sectional door with Low Headroom kit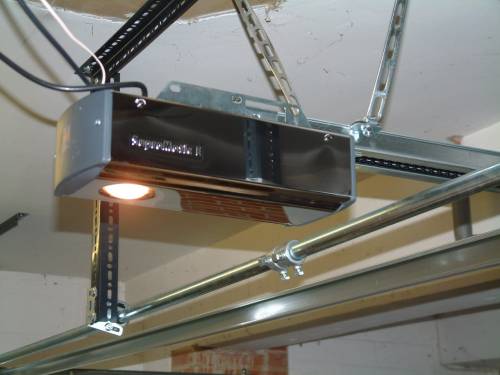 Mounting of the Sup E is via the steel holed straps. These offer a very flexible installation as they can be slid up and down the boom allowing you a greater chance of securing into a joist without the need for additional Dexion (Dexion shown is used for the Sectional door low headroom kit.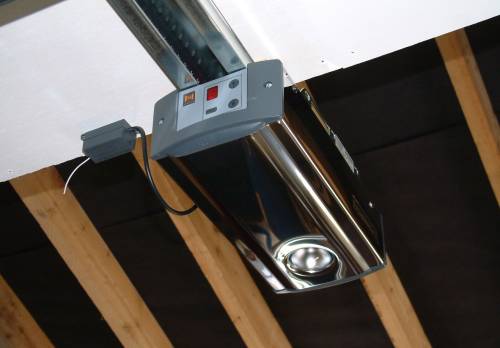 A Sup E fitted to a part boarded ceiling. Plasterboard immediately above the opener so mounting straps not used. Radio control receiver mounted to the side of the motor. Programming buttons on the front panel.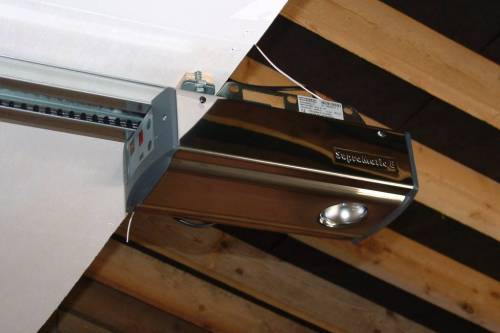 There... you can see those fixings now.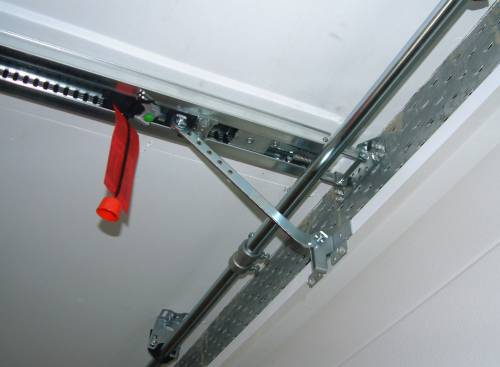 Boom mounted on the lintel. Note the manual release cord (pull to open door in the event of a power cut ) and the green button (press to re-engage. Patented latch security latch systems sits slightly forward of the connecting arm - the harder you try to open the door the harder it latches onto the fixed block. Note special bracket to connect arm to Hormann sectional door.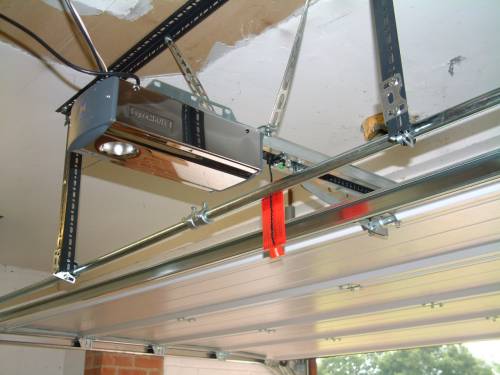 Sup E fitted with low head room sectional door - door open.